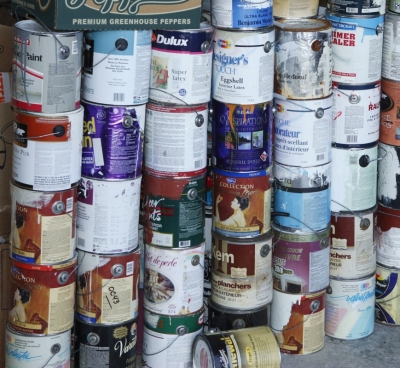 The Hazardous Materials department collects Latex Paint, Oil-based Paint, used oil, mercury (Hg) containing devices, and empty drums (15-gal or larger) for proper disposal.
You may request a pickup though EHSA (following these instructions to enter the container contents, print a label for the container, and submit a pickup request) or email ehsa@gatech.edu with your questions or issues.
We do not accept electronic equipment (computers, televisions, monitors, refrigerators, etc.) at this time. Please contact Surplus for collection.